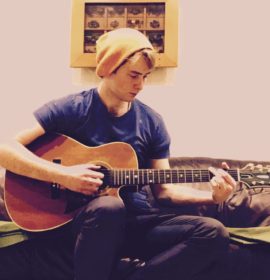 71 Virginia St Rosehill

Price:

$40 - 30 minutes $60 - 45 minutes $70 - 60 minutes

Styles Taught:

Kids songs, Modern pop, Funk, Rock, All rounder

Home Lessons Available?:

Yes, $10 extra
PRIVATE CONTACT
CONTACT US
Paramatta Guitar Lessons
Looking for guitar lessons in the Paramatta area? My name is Jarrad and I'm a 26 year old who has a passion for playing and teaching guitar.
I enjoy helping beginners to get started with guitar and then can help progress forwards in whichever direction suits them. I have been playing guitar for about 10 years, I have a diploma for music education and teaching guitar.
On Mondays and Wednesday's I prefer to do private lessons, and on Thursdays I do classes. I am happy to travel to you with no added extra cost, as long as you live around the inner west and near Paramatte.
My prices are fairly cheap compared to most guitar teachers. Please give me a message or call, and I'd be happy to teach you whatever your age may be. If you are a beginner or looking to improve in a certain area of your music education  in the Paramatta area then please contact me. 
Jarrad