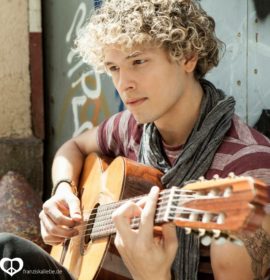 14 Beatson St, Wollongong.

Price:

$40 for 1/2 hour, $60 for 1 hour, $70 for 1.5 hours

Styles Taught:

Modern and classical guitar, modern and classical piano, ukulele, bass guitar, songwriting, music production, music theory, ear training, singing, whatever your favourite genre is

Home Lessons Available?:

Yes, for Wollongong residents - $45 for 1/2 hour, $65 for 1 hour, $75 for 1.5hrs
PRIVATE CONTACT
CONTACT US
Wollongong guitar bass ukulele lessons
Wollongong music lessons. Guitar, Piano, Bass, Ukulele, Music Theory, Music production and songwriting.
I am an experienced Guitar, Bass, Ukulele and Piano teacher giving classes in Wollongong.
I teach guitar, bass, ukulele, piano, improvisation, music score reading, composition, song-writing and music theory.
I tailor my teaching to the student and to their interests, goals and musical preferences. Depending on what motivates you, I am able to adopt either modern or classical repertoire, or you choose your favourite songs and genres.
I deliver entertaining and rewarding classes because I believe that learning music should be fun 🙂
If want to give it a try, let me know!!
More about me:
I studied Classical and Modern Music at the Conservatorium of Music in Barcelona, Spain and Songwriting at Berklee, US. I have a Masters degree in Music production and composition. I first began teaching music at a school and before becoming a private teacher with my own student base.
As a teacher, I have worked with students of all ages and abilities, from little kids right through to retirees. My students always like the classes because I listen to them and cater to what they want.
When I am not teaching, I also write and perform my own music. I have played with the Buena Vista Social Club in Barcelona, as well as other locally respected musicians.
Please don't hesitate to get in touch to ask any questions about my lessons in Wollongong.
Ami