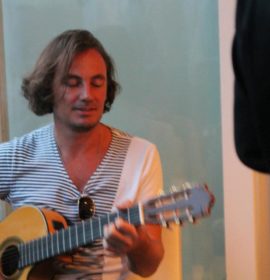 50 Womerah Ave, Darlinghurst, Sydney australia

Price:

$60 p/h ( 5 lesson package) $35 half hour (4 lesson package) . $10+ for home lessons.

Styles Taught:

Contemporary, Pop, Jazz, Blues, Fingerpicking, Spanish, Flamenco, Rock, Theory, Funk, Composing/Songwriting, Reggae and more.

Home Lessons Available?:

yes, within 5km for $10+ (depending on distance)
PRIVATE CONTACT
CONTACT US
Eastern Suburbs Guitar Lessons
Angus teaches Guitar and Ukulele in the eastern suburbs of Sydney including Darlinghurst, Potts Point, Kings Cross, Surry Hills, Paddington and surrounding areas Angus holds a Dip of Music Performance from the Australian Institute of Music as well as an Honors degree from School of Audio Engineering. He has studied at numerous music schools throughout South American and Europe and enjoys to pass on his knowledge and skills.  He was nominated to play for the Australian troops in the Solomon islands with the "Holly Andrew Trio" a Blues/Soul band that performed for thousands of the locals, receiving awards from The Australian Forces Entertainment.
He teaches Contemporary, Pop, Jazz, Blues, Fingerpicking, Spanish, Flamenco, Rock, Theory, Funk, Composing/Songwriting, Reggae and more.
He has performed in numerous local bands and is a passionate live and session musician and a very patient teacher. He teaches both electric and acoustic Guitar and Ukulele from his Home studio and in the eastern suburbs. Angus will tailor a lesson plan for you to ensure fast progress. 
1. Straight to Playing Path: Involves organising the lessons, to achieve the fastest rate of guitar or bass playing skills. 
2. Quick Playing + Basic Theory Path: Involves a quick progression to being able to play the guitar, along with basic music theory to allow a musical understanding to occur as well. 
3. Quick Playing + Composition Path: Involves a quick progression to being able to play the guitar or bass, along with composition and songwriting techniques.
4. Specific Student Choice:Involves the student specifying exactly what they want to learn, and by when they want to learn it. He will help you develop technique, repertoire and improvisation. 
He has extensive experience with young beginners, all the way to advanced students.
Specials / Deals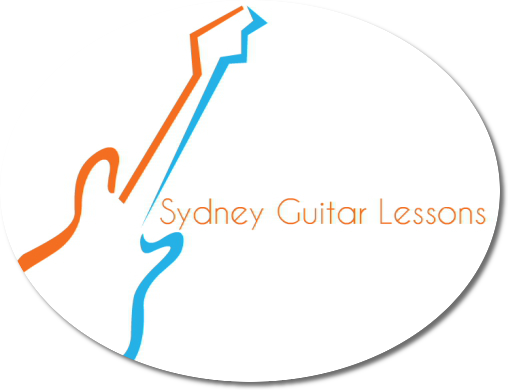 4 Lessons for $140
4 Lessons for $140
4 Lessons for $140
Please contact me if you are interested
50 Womerah Ave, Darlinghurst, Sydney australia
,
Sydney