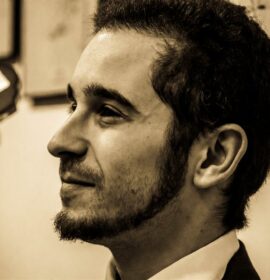 50 sydney rd Manly

Price:

One-off casual lesson: $80 (recommended for a professional musician) > 3 fortnightly lesson package: $210 (recommended for an intermediate guitar player) > 7 weekly lesson package: $420 (recommended for a beginner guitar player)

Styles Taught:

Pop, Rock, Funk, Blues, Jazz, Fingerstyle

Home Lessons Available?:

On line and in studio lessons available
PRIVATE CONTACT
CONTACT US
Manly Guitar lessons
Manly Guitar Lessons, – Ever dreamt of playing guitar on stage? – Wanna be that guy with the guitar at the campfire? – Would you like to be a real guitar hero? Come learn to shred, slay, jam or serenade with Luca.
As an Italian native teaching in Ultimo, with an Australian Bachelor in Music Performance, Theory certificate from the Italian conservatory and more than two decades performing and teaching, Luca will be able to help you learn genres including Rock, Pop, Funk, Blues, Jazz, Samba, Fingerstyle and Classical.
From scales to chords, rhythm, technique, repertoire, theory, reading and "how to practice" Luca is one stop shop for all things guitar: you decide what you wanna learn. All ages 17-70 welcomed, no experience necessary, just a weekly commitment is required. What are you waiting for?
Become the guitar hero you always wanted to be. One on one, one hour lessons either in – A professional environment in Ultimo – A personal studio in Manly – directly at your home via Zoom. > One-off casual lesson: $80 (recommended for a professional musician) > 3 fortnightly lesson package: $210 (recommended for an intermediate guitar player) > 7 weekly lesson package: $420 (recommended for a beginner guitar player)
Today with a special offer in Manly: mention this ad during your booking and you can have the first 2 trial lessons for just $100. You will learn a new scale, some chords and prepare a song you can proudly sing with your friends the next day!
Luca
Specials / Deals
2 TRIAL LESSONS FOR JUST $100.
2 TRIAL LESSONS FOR JUST $100.
2 TRIAL LESSONS FOR JUST $100.
50 sydney rd Manly
,
Sydney