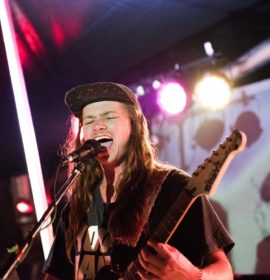 324 Norton St Leichhardt

Price:

1 hour $60, $40 for 1/2 hour

Styles Taught:

Rock, Blues, Pop, Metal, Prog, Funk, Country & Western

Home Lessons Available?:

Yes, within 30 min drive
PRIVATE CONTACT
CONTACT US
Inner West Guitar Lessons

Teaching guitar lessons in the Inner West of Sydney to all ages, beginners welcome! Learn at home – I travel to you! My guitar lessons provide the student with the knowledge and technique necessary in order to gain a high competence in playing the guitar.
With an understanding that everybody learns differently and at different paces I tailor guitar lessons to each individual student in order to ensure maximum learning pace by keeping the lessons and the guitar fun.  It's a no brainer that people are inspired by different styles and people play the guitar for different reasons.
Whether you want a career in music or just want to pick up the guitar as a hobby, or maybe you just want to learn your favourite songs! I endeavour to find what it is that excites you and work with that energy to get you well on your way to becoming a highly capable and skilled guitarist.  Contact me if you are looking for guitar lessons in the inner west of Sydney. 
Lachlan
– Beginners welcome
– Learn to play your favourite songs
– Try a new genre
– Develop your songwriting skills
– Learn to improvise
– Acoustic and Electric
– I travel to you!