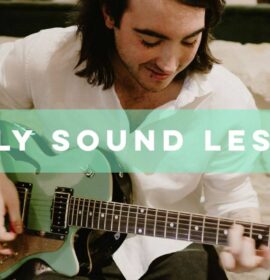 11 fernhurst Avenue Cremorne 2090

Price:

$55 (30min) - $70 (45min) - $85 (1hr)

Styles Taught:

Contemporary, Rock, Pop, Blues, Ambient

Home Lessons Available?:

Yes (Extra cost if more than a 15min drive)
PRIVATE CONTACT
CONTACT US
North Shore Guitar Lessons
Nick teaches lesson privately from your own home or you can come to him in Cremorne. He travels all around the north shore. He has been teaching for about 10 years and is prepared for whichever style/direction you want to go with your playing.
He focus on enjoyment and fun and thinks that guitar/music can be a very rewarding hobby. You will gain a strong understanding of the fundamentals, the confidence to continue your learning outside of lessons, and the comfort to play with others.
He studied a Bachelor of Sound and Music Design at UTS and also plays live in a Motown/soul covers band around Sydney called 'Plastic Soul'. Other than this he can be found doing duo gigs at weddings and functions or writing music in his home studio on the north shore of Sydney .  
Feel free to contact Nicholas for quality guiitar lessons on the north shore of Sydney
​